With the rapid development of the LED display industry in recent years, customers' requirements for display screens are also increasing. Nowadays, people like attractive and differentiated products, and many different LED creative display screens have appeared in the LED industry. Many people may still not know what is the LED creative display, now let's understand it with ETi-Retop.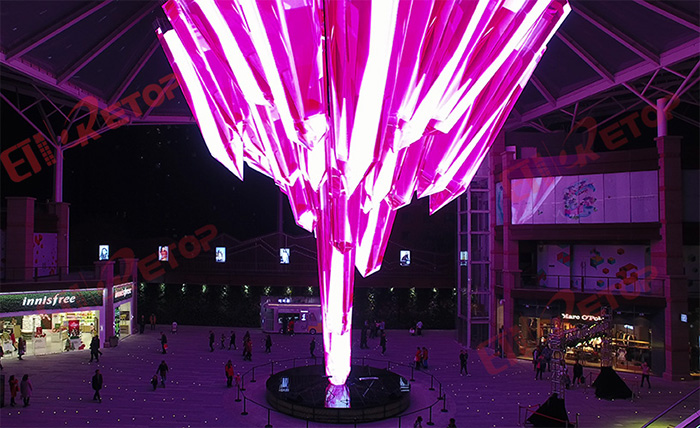 LED creative display can be customized in size and shape according to customer needs, which can be divided into the following categories:
1. LED curved display
The curved screen has an important position in the LED electronic display industry, and is widely used in sports fields, building facades and TV studios. It can provide better visual effects, and can also be designed into a cylindrical shape installed on the column, and other creative curves.
2. LED spherical display
The spherical screen is specially designed to meet shopping creativity and can provide a cool visual effect experience for shopping centers, science museums or planetariums. In addition, the spherical screen can also be designed as a polyhedron display or a curved display screen of a giant theme park or aquarium, giving an impressive visual enjoyment.
3. LED shaped screen
Irregular LED display can also be called a special-shaped screen. Many users say that the special-shaped screen is the real creative display, because it can be customized for any size and design. It can be simple not only like a round flat display, but also like a triangle or other irregular shapes.
With LED creative display, we can make different settings, such as flexible bending, folding rotation, hanging, wall hanging, misalignment and other shapes. If the display can create a different design, this will bring us more opportunities and business